Driveway Installation Services Ettington
Imperial Drives LTD offer excellent value for the installation of new driveways and patios throughout the Ettington region in Warwickshire with options on resin bound, tarmac, gravel, block paving, concrete and tar - chip to choose from. Free estimates.
100%
SATISFACTION
GUARANTEED
Driveways Ettington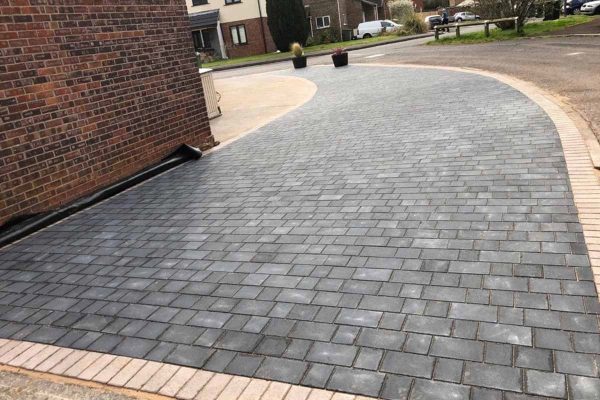 Are you looking for a driveway specialist in Ettington? Imperial Drives LTD provides unbeatable value for installing or replacing driveways in Ettington.
Are you in need of a new driveway? Look no further than Imperial Drives LTD, the premier driveway installation company serving Ettington and the surrounding areas. Our expert team has years of experience providing high-quality installation services for various surface types.
With a dedication to customer satisfaction, our team is committed to providing you with a driveway that is functional and aesthetically pleasing.
Block Paving
Block paving could be the perfect option if you are looking for a classic, durable, and long-lasting surface. Our team of experts can provide you with various styles and colours, ensuring your driveway is a perfect match for your home.
Tarmac Driveways
Tarmac driveways are a popular and affordable option for a new driveway or resurfacing an older one. It is durable and easy to maintain, making it perfect for those who want a low-maintenance surface.
Resin Bound
Resin-bound driveways provide a modern and stylish surface lasting up to 25 years. Our team of experts can provide you with various colours and textures, ensuring your driveway stands out from the rest.
Gravel Driveways
Gravel driveways are a great way to add a rustic look to your property. They are cost-effective and can be installed quickly, making them perfect for those who need a new driveway quickly.
Get a free estimate for a new driveway in Ettington
Imperial Drives LTD is the go-to company for all your driveway installation needs in Ettington and the surrounding areas. With years of experience and a team of experts committed to customer satisfaction, we are confident that we can provide you with a driveway that is not only functional but beautiful as well. Contact us today to learn more about our installation services.
We work throughout Warwickshire with options for driveway installations in Billesley, driveways in Blackwell and more.
Call Imperial Drives LTD on 01926 945017 for a free estimate from our driveway installers in Ettington. We can't wait to hear from you!
GALLERY EXAMPLES