Roll on Turf Lawns
We can supply and install new roll on turf lawns throughout Warwickshire. Get a beautiful new, leveled and soft lawn installed today at an unbeatable price.
GET A FREE ESTIMATE >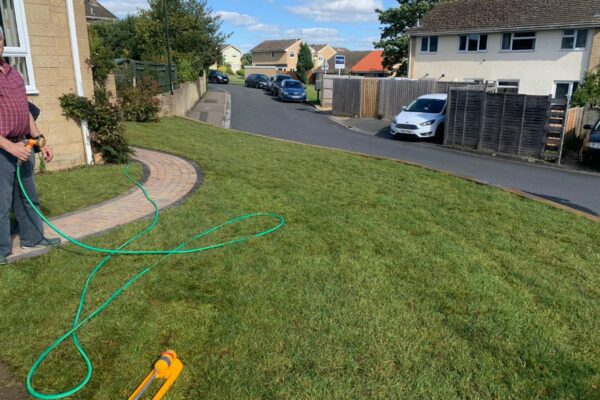 100%
SATISFACTION
GUARANTEED
Roll on Turf Lawns Warwickshire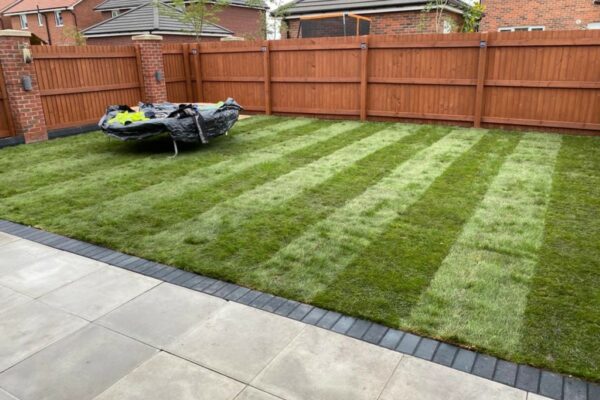 If you are tired of your old lawn or want to add some greenery to the back or front of your home, we provide unbeatable value for installing roll-on turf lawns in Warwickshire. We source only local and fresh turf grass to ensure a fast and luscious new lawn at your home in Warwickshire.
Our comprehensive ground preparation and turf-laying service ensure a seamless process, including rotovating and levelling the ground. We collect turf directly from the cutter before installation to guarantee freshness, and we use top-quality soil for every project.
Turf Lawns
Front Gardens
Patio Areas
Replacement Lawns
Our free estimates, design advice, and service set us apart. We have a reputation for handling complex projects that demand care, innovation, and experience. Our team considers your preferences and maximises your lawn's potential, resulting in a beautiful outdoor space tailored to your needs.
Explore our artificial grass installation services in Warwickshire for more lawn replacement options in Warwickshire.
For a dependable and professional turfing company in Warwickshire and the surrounding areas, contact Imperial Drives LTD on 01926 945017. Let us help transform your garden into an impressive outdoor living space.