Driveways Billesley
Get a free estimate from Imperial Drives LTD in Billesley for replacing your driveway. Our options include block paving, tarmac, asphalt, gravel, resin bound and more. All work fully guaranteed.
100%
SATISFACTION
GUARANTEED
New Driveway Installations Billesley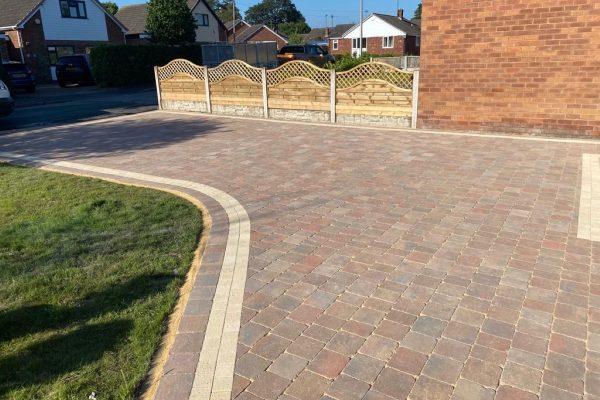 Are you looking for a driveway contractor in Billesley? We provide unbeatable value for installing or replacing driveways in Billesley, Warwickshire.
Are you looking for a reliable driveway installation company in Billesley? Look no further than Imperial Drives LTD. Our expert team delivers high-quality results to our clients, ensuring their driveway looks functional and attractive, and complements their home's style.
We specialise in installing various driveway surfaces, including block paving, asphalt, resin bound, gravel driveways, and resin driveways. Here's more information about these services:
Block Paving
Block paving is ideal for those who want to add a touch of sophistication to their home's exterior. Imperial Drives LTD provides various styles and colours for our customers. Our team ensures the installation meets the highest standards, providing durable and aesthetically pleasing results.
Asphalt
Imperial Drives LTD has extensive experience in installing asphalt driveways. Our team uses the latest technology and equipment to ensure the installation is done efficiently and minimises disruption to our client's schedules. We provide various asphalt finishes and colours to fit our customers' preferences.
Gravel Driveways
Gravel driveways deliver a rustic and natural look to any home's exterior. Imperial Drives LTD provides various stones and finishes to complement your property's style. Our team installs the driveway with precision and care, ensuring it is long-lasting and easy to maintain.
Resin Driveways
Resin driveways provide a seamless surface that's easy to clean and maintain. They come in various colours and finishes and offer a modern, polished look to your home's exterior. Imperial Drives LTD provides installation services with high-quality materials, ensuring durability and longevity.
Free Driveway Quotations
Imperial Drives LTD is the go-to contractor for driveway installation services in Billesley, Warwickshire. With our team of experts, the latest technology, and high-quality materials, we deliver beautiful and functional driveways that complement your home's style. Contact us today to get started on your driveway installation project.
No job too large or small for our team; we service all of Warwickshire, including driveway installations in Bulkington, driveways in Blackwell and more.
Call Imperial Drives LTD on 01926 945017 for a free quote from our driveway installers in Billesley.
GALLERY EXAMPLES