Driveways Bulkington
Expert installation of new driveways in Bulkington by the Imperial Drives LTD team. From block paving to asphalt, gravel, concrete, resin bound, tar and chip to laying sandstone, porcelain and Indian sandstone on patios in Bulkington. Free estimates.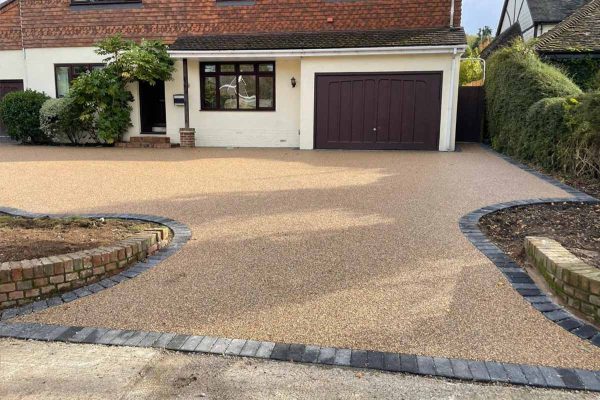 100%
SATISFACTION
GUARANTEED

The Perfect Choice for Quality Driveway Installation in Bulkington, UK
Imperial Drives LTD is a leading name in the driveway installation industry in Bulkington, UK. We provide various driveway installation services to cater to all your requirements.
Our company is proud to offer a complete package of driveway solutions, ranging from design to installation and everything in between.
Types of Driveway Surfaces We Offer
Block Paving - Our block paving installation is available in various colours and patterns to complement your property's external look and feel. Our expertise in laying block paving will ensure your driveway remains pristine for years.
Asphalt and Tarmac - Our professional team specialises in installing tarmac driveways, one of the most popular choices among homeowners. We can offer a range of colours to suit the style of your property, from red and charcoal to a standard black finish.
Gravel Driveways - Our team can provide attractive gravel driveways built with your requirements. You can choose from various gravel sizes and colours, including gold, grey, and brown.
Resin Driveways - Our resin driveways are known for their durability and versatility. We ensure that the resin is laid with care and attention to detail, creating a smooth finish that will last for years.
Free Driveway Estimates in Bulkington
At Imperial Drives LTD, we believe in offering excellent customer service. We are always willing to go the extra mile to ensure our clients are satisfied with our work. Our team comprises experts in driveway installation with years of experience working on various projects. We use only high-quality materials sourced from trusted suppliers, ensuring that our work is of the highest standard.
Choose Imperial Drives LTD for all your driveway installation needs. With our expertise and experience, we guarantee that you will be thrilled with the results. Contact us today to schedule a consultation; our friendly staff will guide you through the process and ensure you get your dream driveway.
We service all the local regions throughout Warwickshire with options for new driveway installations in Whitnash, driveways in Wolston and more
Call Imperial Drives LTD on 01926 945017 for a free estimate from our driveway contractors in Bulkington.
GALLERY EXAMPLES