Driveway Contractors Claverdon
We offer excellent value for the installation of driveways and patios throughout the Claverdon region in Warwickshire with options on resin bound, tarmac, gravel, block paving, concrete and tar - chip to choose from. Free quotes.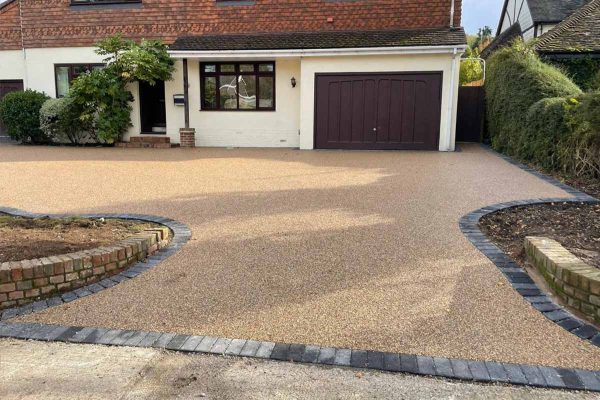 100%
SATISFACTION
GUARANTEED

Claverdon's Best Driveway Installation Services
Imperial Drives LTD is the company to hire if you are looking for a trusted contractor to install your driveway. We offer a range of installations for residential and commercial clients in Claverdon and its surrounding areas.
As a leading driveway installation contractor, we have built a reputation for excellence and professionalism for replacing, extending or building new driveways in Claverdon.
Types of Installation Surfaces We Offer
At Imperial Drives LTD, we specialise in different types of installation surfaces that can make your property look more attractive and welcoming. Below are some of the installation services we offer:
Block Paving Driveways
Block paving driveways offer a unique visual appeal with various styles and colours. Our experienced installers will create unique, custom designs to match your preferences and property style.
Block paving driveways are renowned for their durability and low maintenance requirements, providing a long-lasting and aesthetically pleasing driveway.
Asphalt Driveways
Asphalt driveways are a popular option for homeowners seeking a budget-friendly solution. Our team of experts will ensure that your new driveway is installed correctly with minimal disruption to your daily routine. Additionally, this surface option will provide a smooth and even finish.
Gravel Driveways
Gravel driveways are a low-cost and low-maintenance option that can provide versatile design options. Also, they are an attractive choice to give your property a rustic look and feel.
Resin Driveways
Resin driveways offer a seamless and durable finish with a range of colours to choose from. They require minimal maintenance and have long-lasting benefits, making them a valuable investment option.
Free Driveway Estimates
Imperial Drives LTD has a team of certified and experienced professionals who will work with you to provide the best driveway installation services in Claverdon. Contact us today for a free quote and see our range of installation services.
From replacing your driveway to repairing or resurfacing an older driveway, we provide a comprehensive service which guarantees a 100% customer satisfaction.
We service all the Warwickshire region with options for new driveways in Stockton, driveways in Stratford upon Avon and more.
Call Imperial Drives LTD on 01926 945017 to get a free quotation from our driveway specialists in Claverdon.
GALLERY EXAMPLES