Gravel Driveways Leamington Spa
We provide unbeatable value for installing gravel driveways in Leamington Spa. Our services include gravel drives, gravel laneways, private roads and more. Free estimates.
GET A FREE ESTIMATE >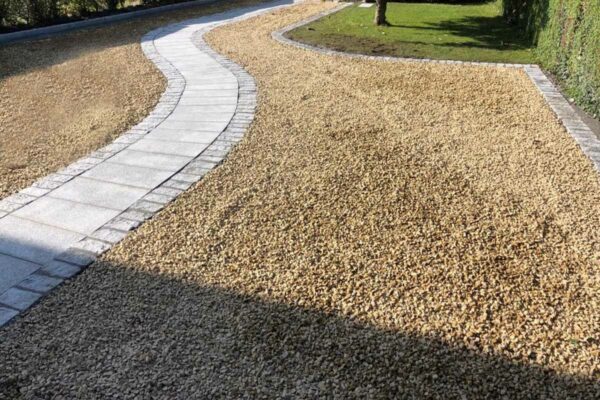 100%
SATISFACTION
GUARANTEED
Gravel Driveways and Shingle Driveways Royal Leamington Spa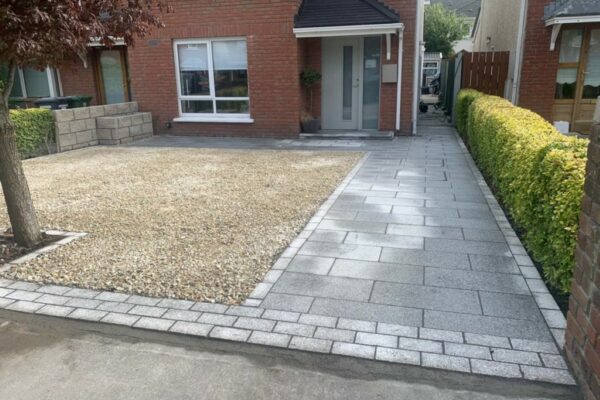 If you are looking for an affordable solution for your driveway, we highly recommend gravel driveways in Royal Leamington Spa. Massive savings to be had on larger driveways with custom bordering styles to make the driveway area stand out.
Available in a wide range of natural colours, from golden gravel to slate, plumb, charcoal and multi-coloured. Gravel driveways are also permeable, meaning surface water is never a problem.
Shingle vs Gravel
The difference between these two types is that shingle stones are smaller, generally anywhere from 3mm upwards to 10mm. Above 10mm and upwards, its known as gravel instead. They are both sourced the same way and come in the same colour variations.
We always recommend at least 14mm for driveways since smaller stones will easily get crushed into dust by vehicles over the span of a few years. For garden areas, especially low maintenance flowerbeds, we recommend shingle as its denser and restricts the area better.
Gravel options in Royal Leamington Spa
Gravel driveway
Gravel lanes
Free estimates
Various colours
Permeable option
For those who prefer a smooth surface as an entrance to their house, we can insert a nice paving area to split the gravel area and allow a clean and smooth entrance to the house from your front door.
Our team of experts at Imperial Drives LTD can also install a range of gravel features, including gravel laneways, gravel flower beds, french drains, and pathways. Along with our gravel and shingle options, we have resin driveway contractors in Royal Leamington Spa and asphalt contractors in Royal Leamington Spa that can provide alternative driveway surfacing options.
If you live in Royal Leamington Spa and want to discuss getting a new gravel driveway installed at your home, call Imperial Drives LTD for a free, no-obligation quotation on 01926 945017. All work is overseen and handled directly by us, with no third party involved.